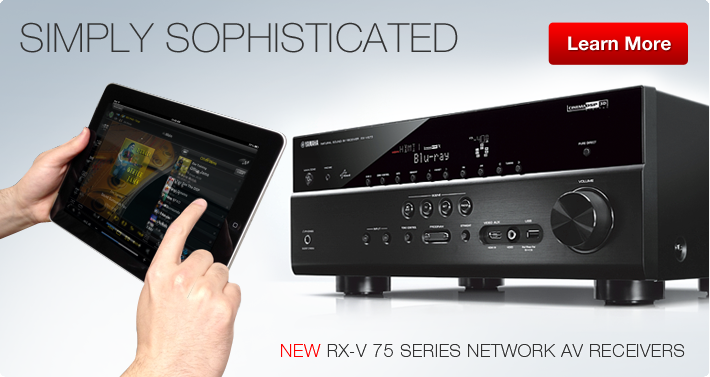 Series Lineup
High performance receiver with an impressive array of features and technologies to enhance the audio and video experience.
AV receivers in the RX-V 75 Series are feature-rich and extraordinarily flexible, giving you the ultimate entertainment experience for years to come.
Yamaha's Top Rated AV Receiver the AVENTAGE is a dramatic inspired leap forward in audio/video component design. AVENTAGE brings studio grade sound and sophisticated video enhancements to your home with unparalleled attention to detail in design, enginee...
The ultimate convenience, a single easy-to-use remote that controls your entire entertainment system.
Other Products
11 - 16 of 16 products listed below
High quality and versatile 5.1 channel ready home theater receiver at a budget price
Cinema DSP blurs the line between watching a movie and actually being in one.
Moderately Priced, Versatile Receiver Packs Performance and Technology

Natural Sound Home Theater Receiver

Yamaha Quality, DSP, and Dolby Digital Processing at a Budget Price
Return to Top