Yamaha offers a full range of sound bars to complement a variety of TV sizes, installation scenarios and sound performance preferences. Following are a few tips to help you choose the one that's best for you:
HOW WILL IT FIT?
When selecting a Yamaha sound bar, first consider the dimensions of your TV and furniture, and the intended method of installation. If you simply want to place it in front of your TV, check the height of the TV stand plus the thickness of the bezel. If it's very short, you may want to select an ultra-thin sound bar like the YSP-2500 that won't block the screen or a speaker base like the SRT-1000 that lets you put the TV on top of it.

If you have a larger TV, you may want to choose a longer (wider) sound bar like the YAS-152 that visually matches the bigger screen and offers a broader sound field. Most Yamaha sound bars can be wall-mounted with optional hardware.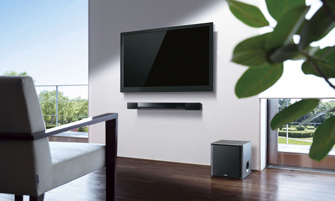 WIRELESS OR BUILT-IN SUB?
Some people have limited space in their home or simply don't want a separate subwoofer box in their room. Yamaha offers several "all-in-one" models with dual built-in subwoofers that work in conjunction with the large bar enclosure to provide surprisingly good bass. For others, a wireless subwoofer is a better choice as it offers even deeper, more impactful bass as well as flexible placement in the room.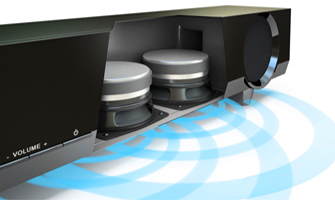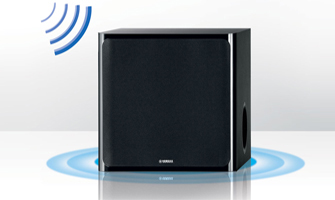 VIRTUAL OR TRUE SURROUND SOUND?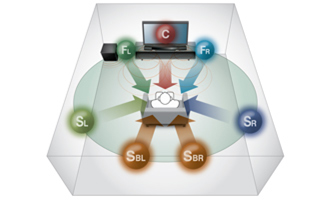 Yamaha sound bars offer either virtual or true surround sound, both of which use proprietary technology to deliver greater sound immersion. The choice between them depends on your level of passion for sound quality and realism.

Models with AIR SURROUND XTREME provide virtual surround, using signal processing to simulate surround and rear surround effects (virtual 7.1-channel). While most virtual surround processing provides a spacious but "muddy" sound, this technology delivers more accurate sound directionality — dialogue comes from the front while sound effects move as intended through the sound field.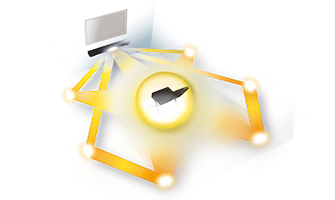 Models with Digital Sound Projector technology create true surround by bouncing "beams" of sound off the walls of your room to arrive at your ears from discrete directions. The result: a level of sound immersion that you simply can't get from other sound bars. Some models support 5.1-ch. surround, while others support 7.1-ch. surround for even greater realism.