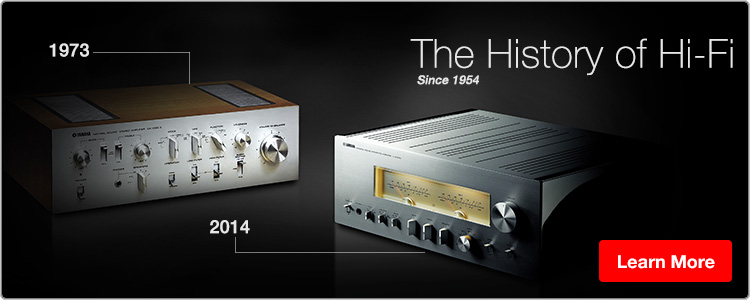 Product Lineup
1 - 6 of 6 products listed below
List by:

All Products
Sort by:

Title:A-Z
Yamaha's First Mini-Disc Player Combines the Convenience of Mini-Disc and the Quality and Performance of Yamaha
A user-friendly tuner that provides convenient tuning functions and a high visibility, two-line display. Uses Yamaha's new HiFi component design that matches the A-S500 Integrated Amplifier.
Dependable Reception, Extra Convenience
Entry Level Tuner Delivers High Performance and Convenience Features
MSRP: $279.95

High Performance Tuner Offers Highly Sensitive Reception Capability and the Finest Tuning Performance.Direct PLL IF Count Synthesizer Tuning combines direct PLL (Phase-Locked Loop) tuning LSI circuitry with a microprocessorcontrolled IF count process to ...
Tuning Performance You Can Trust
Return to Top