Choose Music
Inspire your child to show the world what they were born to do.
Giving your child the power to play and enjoy music unlocks a world of powerful social, emotional and developmental benefits - skills that will give them a step up in every area of their life!
It's so easy to start them on this rewarding journey and we are so excited to help you take your first steps together.
Scroll down to learn more about how exposure to music-making benefits your child, what you can do to foster their interest, and to sign up for our easy guide to bring more music into their life!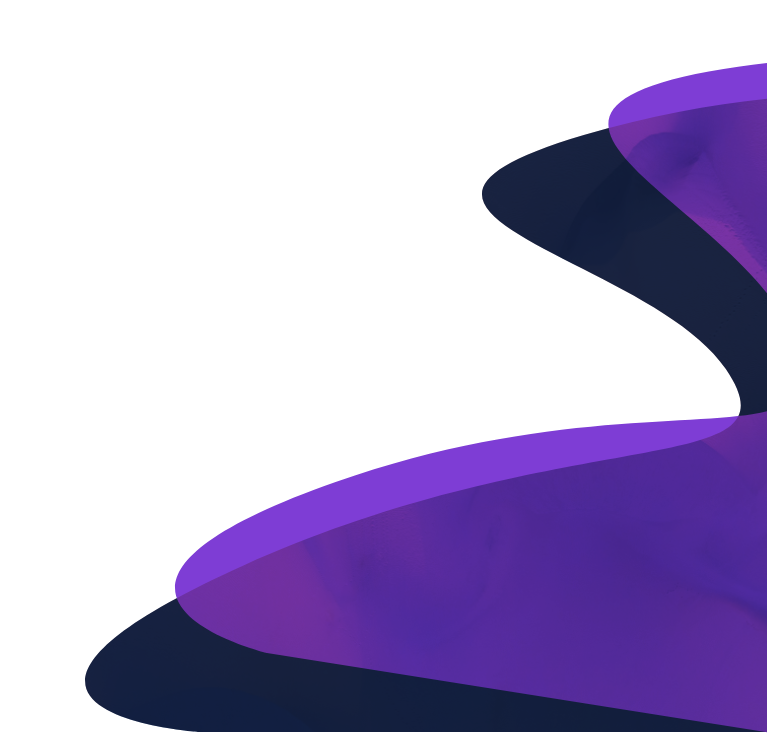 Give your child the power to play their whole life.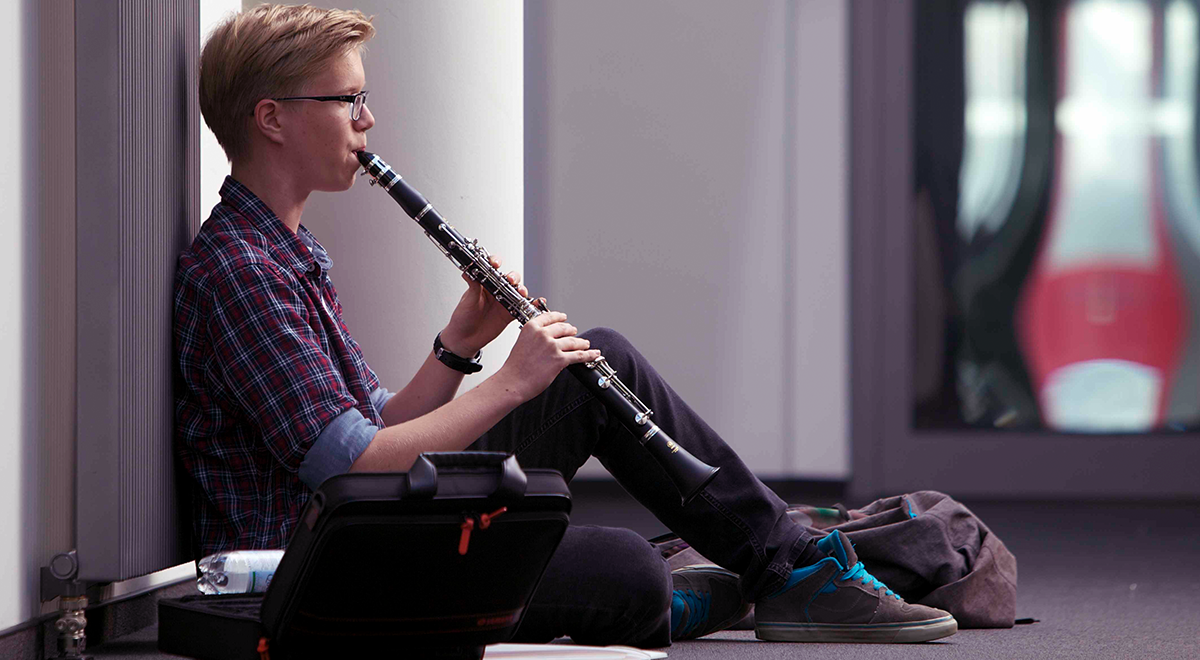 Making music is
making magic
Children who study music early on in life tend to display increased mental development than their peers who aren't enrolled in formal music training. Studies have shown that budding musicians possess larger vocabularies, more advanced reading skills, greater abstract reasoning skills and an increased ability to stay on task. Even everyday listening skills are stronger in children with musical backgrounds. And the best part? All of these skills strengthened by music improve over time with sustained training.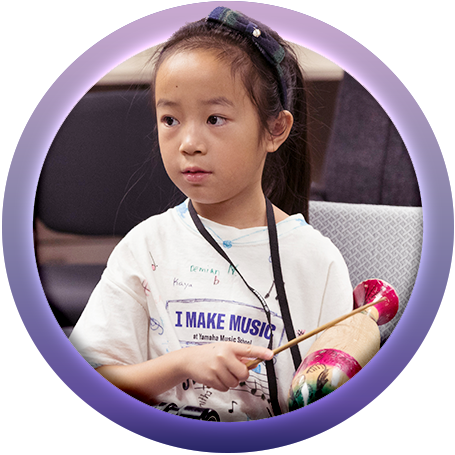 I have a 4-5 Year Old
Learn More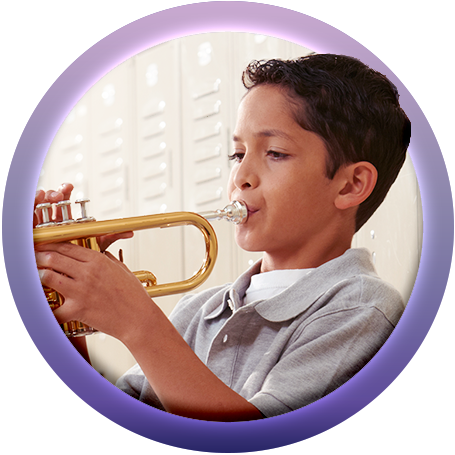 I have a 6-8 Year Old
Learn More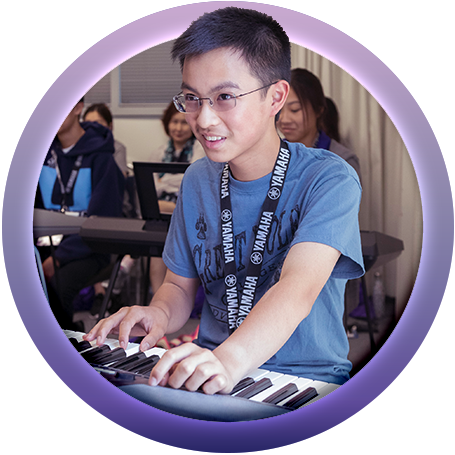 I have a 9-14 Year Old
Learn More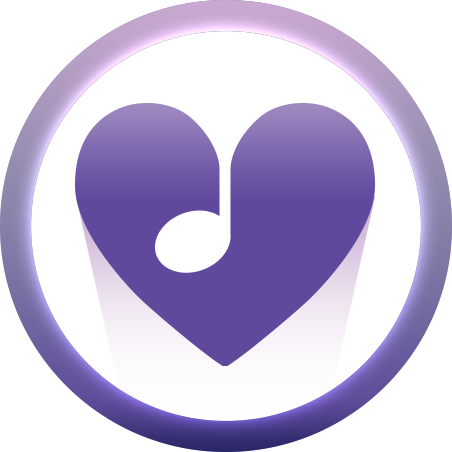 Exceptional Needs*
Look for this icon for adaptations and accommodations if your child has exceptional needs.
The Musical

Journey
4-5 Year Olds
HOORAY! THIS IS THE PERFECT TIME TO INTRODUCE MORE MUSIC INTO YOUR 4-5 YEAR OLD'S LIFE.
Music stimulates mental development. Memory, concentration and imagination are all stimulated by music. It is great for their physical skills, too! Listening to music exercises the ability to process sound, and dance increases coordination and balance.
HERE'S A FEW WAYS TO ENCOURAGE YOUR 4-5 YEAR OLD'S INTEREST IN MUSIC:
Make up songs to accompany every-day activities ("This is how we brush our teeth, brush our teeth, brush our teeth"). Children at this age delight in repetition.
Try adding instrumental music to your child's wake up or go to bed routines
MUSICAL ACTIVITIES YOU CAN TRY AT HOME:
Your 4- to 5-year-old is just starting to learn to keep time. Try making up simple clapping patterns for them to imitate. Aim for fun, not perfection at this age.
Add a dance break to your afternoon. Crank up the tunes, show off your silliest moves and burn off those midday wiggles.

If your child demonstrates a "different" response to music than you expected, join them instead of correcting. You might be able to feel the music differently through their movements, too.
LOOK FOR THESE RESOURCES IN YOUR COMMUNITY:
Your local music store hosts age-appropriate programs and classes for you and your child. Give them a call for more details!
Check with your city's Parks and Recreation department to see what classes are coming up targeted to your child's age.

Don't be afraid to reach out and ask about inclusive opportunities for children with special needs. Volunteering to be a part of the process helps alleviate fears and pave the inclusion pathway for other children, too.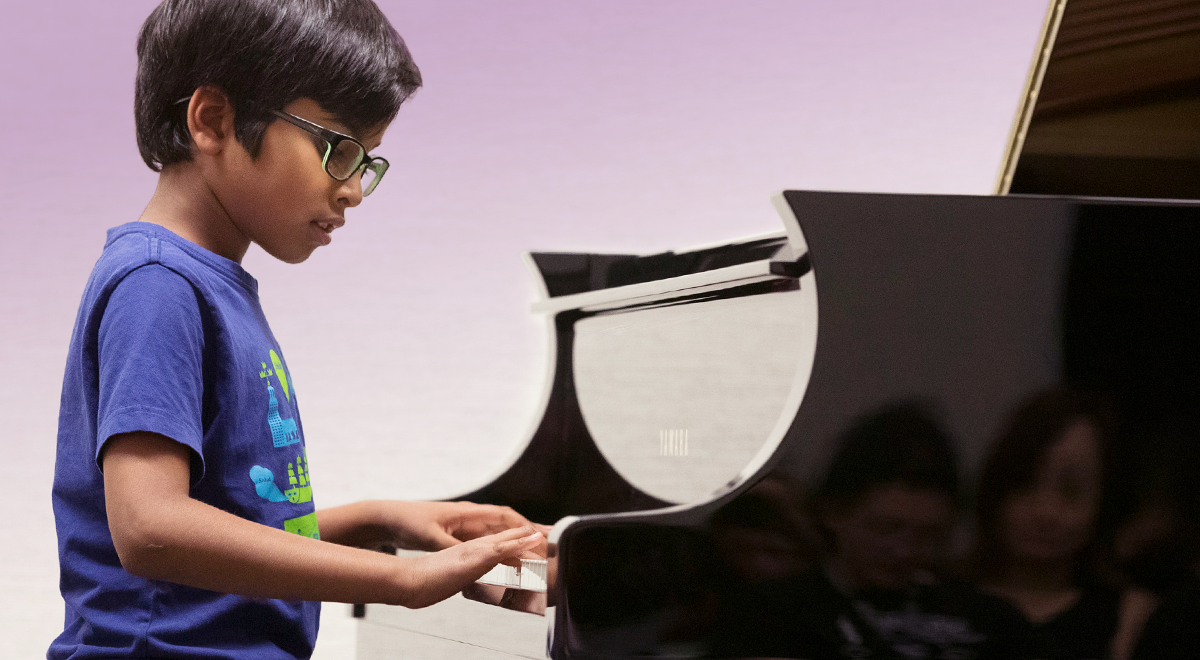 Get the Guide
6-8 Year Olds
YOUR YOUNG MUSIC MAKER IS ABOUT TO GO INTO OVERDRIVE
Music is not just building physical and mental skills for your child, it is unlocking emotional and social benefits as well. Music helps develop a sense of self and independence and gives them a way to express emotions.
HERE ARE A FEW WAYS TO ENCOURAGE YOUR 6-8 YEAR OLD'S INTEREST IN MUSIC:
Play a favorite soundtrack or movie score in the car and encourage your child to describe what is happening in the movie at that moment.
Encourage active listening. When music is playing, ask your child to describe the feeling of the music, or identify a favorite refrain.

If your child struggles to discuss abstract concepts, get literal. For example: What is your favorite character usually doing when we hear this song?
MUSICAL ACTIVITIES YOU CAN TRY AT HOME:
Ask your child to design their own soundtrack: pick a song that matches the mood for getting ready for school, taking a bath, or going to soccer practice.
Use drawing as another way to talk about music. Have your child listen to different types of music and draw/paint/color what they hear.
United Sound has a wonderful collection of musical games, activities, and videos that work for children of all ability levels. http://www.unitedsound.org/distance-learning
LOOK FOR THESE RESOURCES IN YOUR COMMUNITY:
Check the afternoon schedule for your local performing arts center for performers and acts meant for children.

Arts groups often provide "sensory friendly performances" each year. Lighting and sound might be adjusted and the theater expects a little extra noise or that you might need to leave the hall mid-song.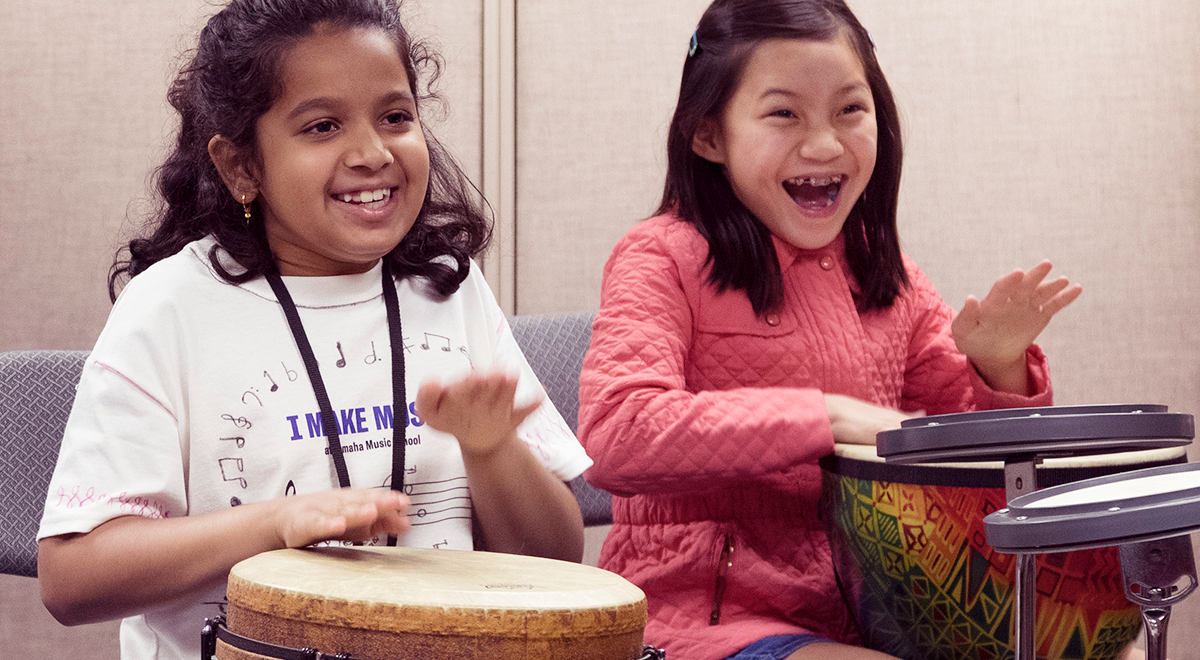 Get the Guide
9-14 Year olds
MUSIC IS ABOUT YOUR WHOLE CHILD
While music continues to have physical benefits for your child, it can play a transitional role in social and emotional development at this age. Learning to play an instrument parallels the struggles they deal with daily, and it shows them they can control the outcome of their effort if they approach it with a positive attitude.
HERE ARE A FEW WAYS TO ENCOURAGE YOUR 9-14 YEAR OLD'S INTEREST IN MUSIC:
Challenge yourselves to listen to a new song every day. Online streaming makes this free, and an excellent way to explore new genres.
Listen to music without words and talk about the emotions that the composer intended. What lyrics might apply? If words don't come to mind, talk about the imagery the music inspires.
MUSICAL ACTIVITIES YOU CAN TRY AT HOME:
Challenge your child to rewrite the words to a favorite song. Use a karaoke track so that they can perform the final product.

Many songs have repetitive words and sounds. Consider replacing one word or phrase with different word, a vocal sound, or even a clap or stomp.

Introduce your child to programs like Garage Band, Soundtrap, and Sound Lab for a free workspace to remix a favorite song the way they see fit.

The Chrome Music Lab provides simple ways to interact with music in very accessible ways.
LOOK FOR THESE RESOURCES IN YOUR COMMUNITY:
Many orchestras have great online materials specifically for young learners. The Dallas Symphony Orchestra is one great example https://www.dallassymphony.org/community-education/dso-kids/ but check your local symphony as well!
Join the band or orchestra at your school!

Ask if your school has a United Sound program for new musicians.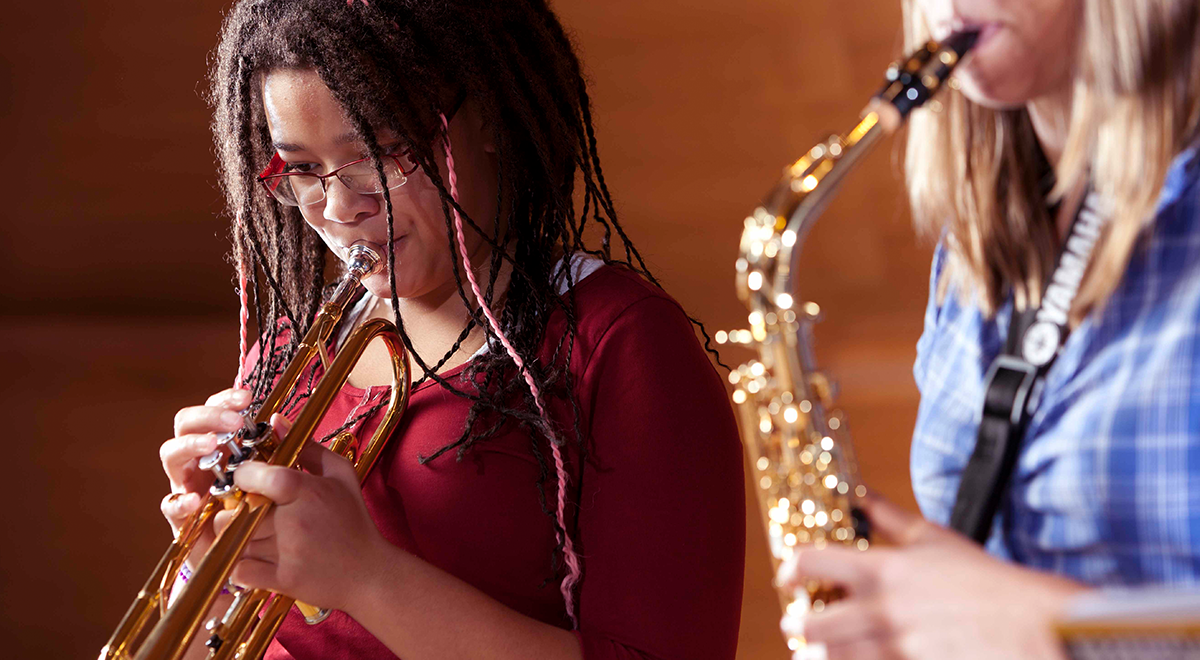 Get the Guide
Making Music Shows Us What We're Made Of
Inspire Your Child to Show the World What They Can Do
Enter your email address below to receive tips, resources and activities straight to your inbox. It's easy to start making music a part of your child's life today!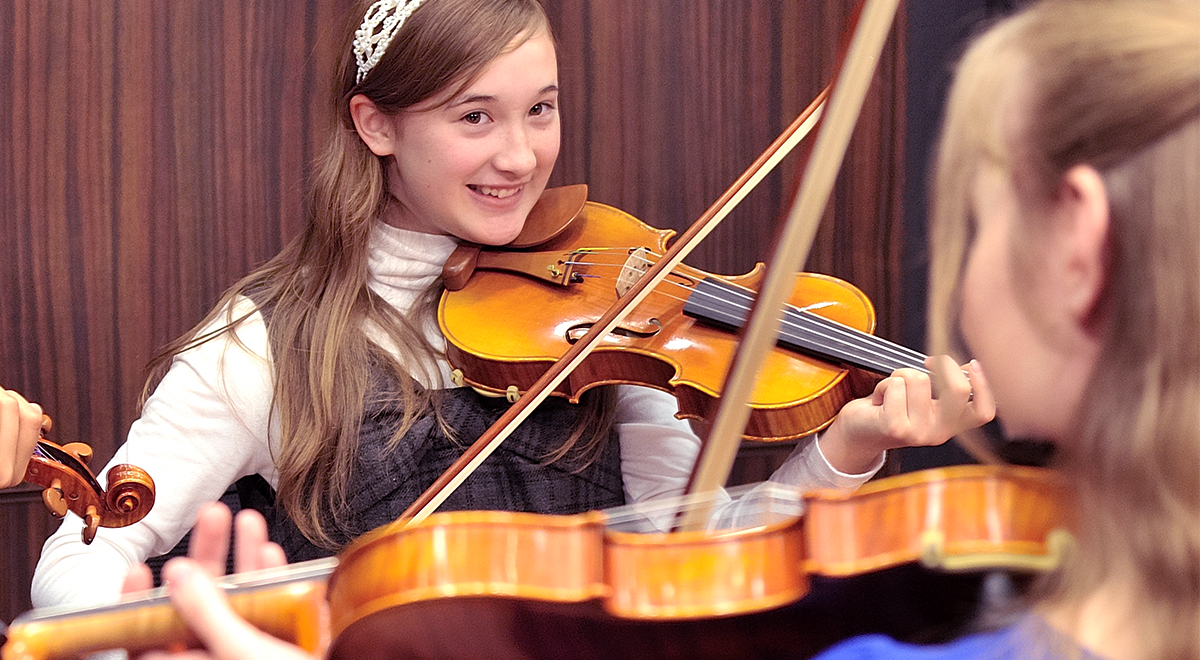 Thank you to the music experts behind Yamaha Music Schools, Julie Duty of United Sound and the incomparable Tyler Swick for collaborating with us to curate this very special collection of ideas for you and your child.