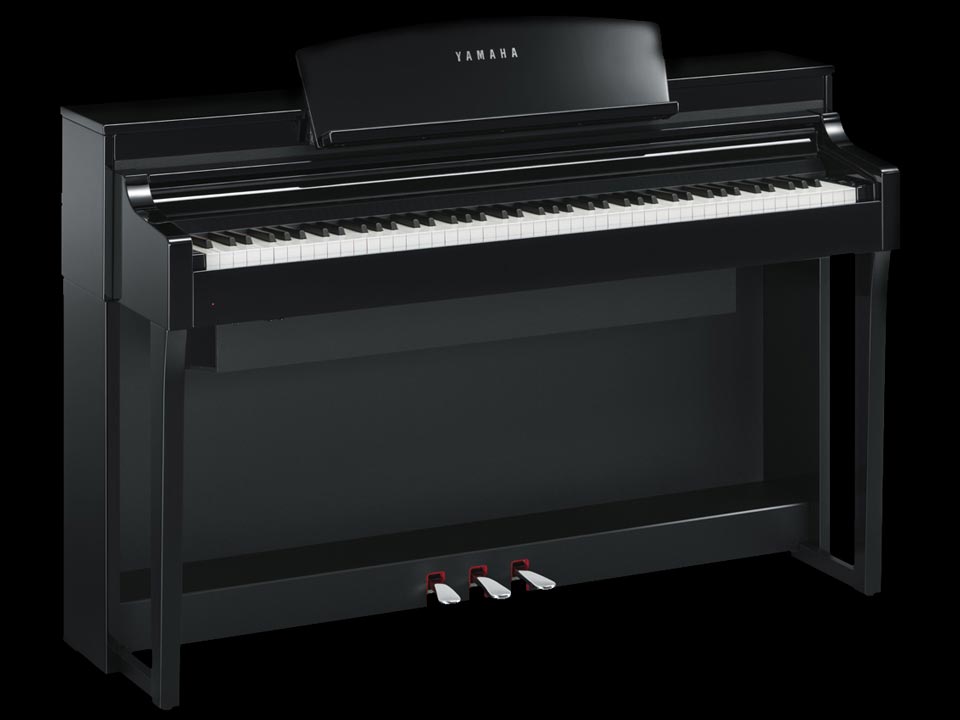 CSP Series
The Clavinova CSP-170 teaches anyone how to play their favorite songs, right out of their music library. Stream Lights, exclusive to the CSP, move towards each key showing users which notes to play and when to play them. Users can adjust the speed at which they're learning, as well as the difficulty of the piano arrangement as they improve.
Learn to play your favorite songs
You have always dreamed of learning to play your favorite songs. The Clavinova CSP will make this dream come true. By scanning the songs in your smart device's music library, the CSP will produce a chord chart, a piano score, and will show you what keys to play and when with the intuitive Stream Lights feature. Never before has technology been able to make this dream a reality!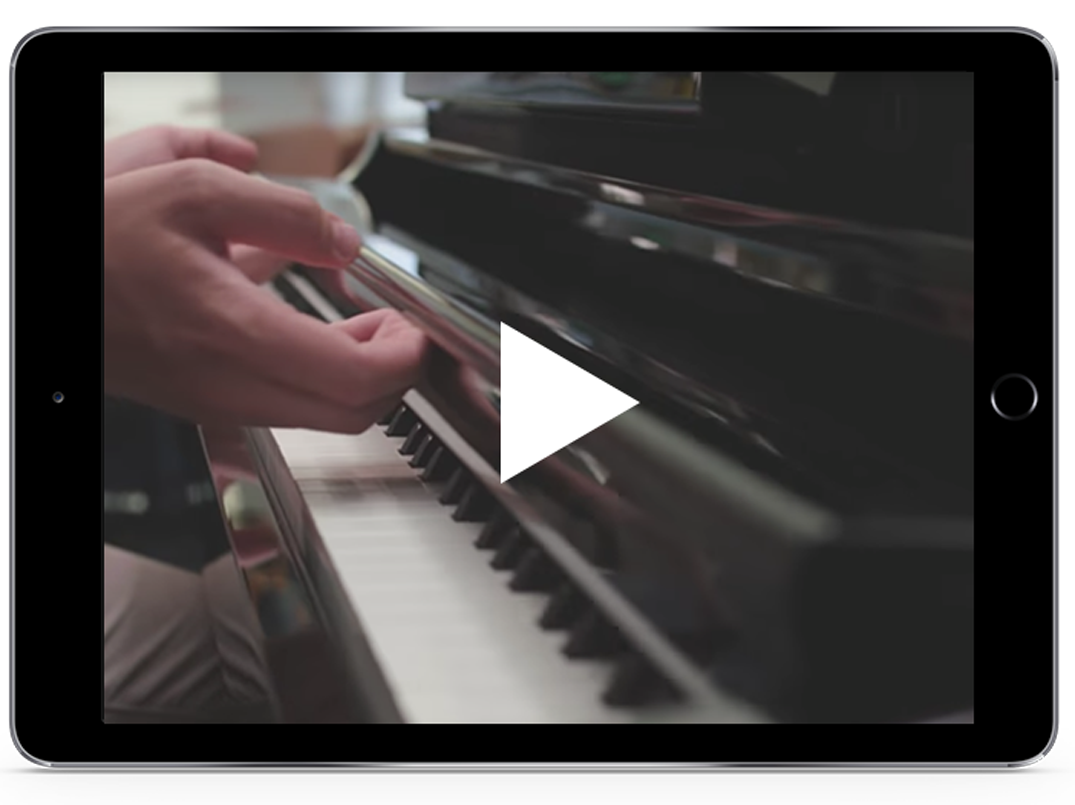 The CSP will dispel any preconceptions you might have about playing the piano being a difficult, frustrating experience. The dedicated CSP app analyzes the music you want to play and then creates a piano accompaniment score for you. All you have to do is follow the Stream Lights!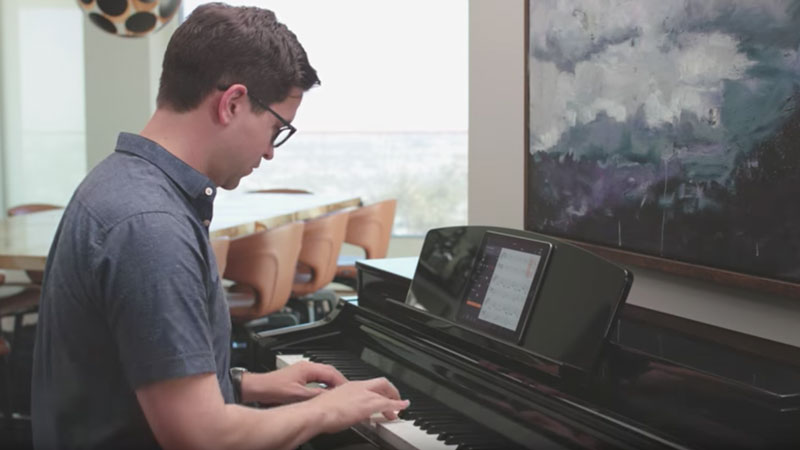 Play your favorite music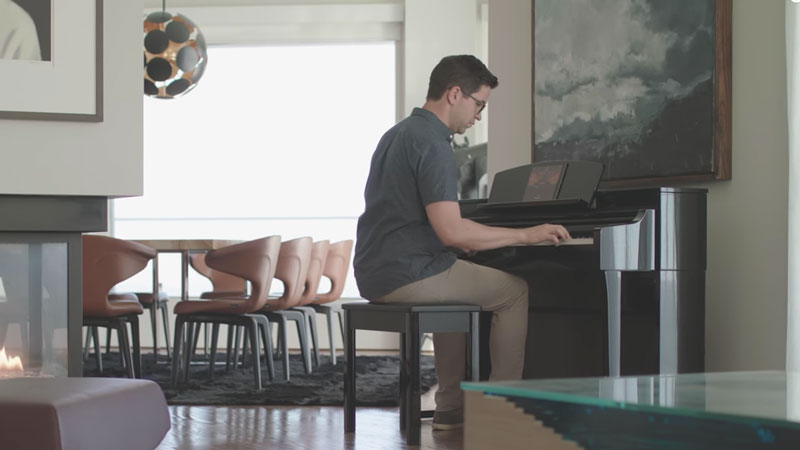 The Piano Room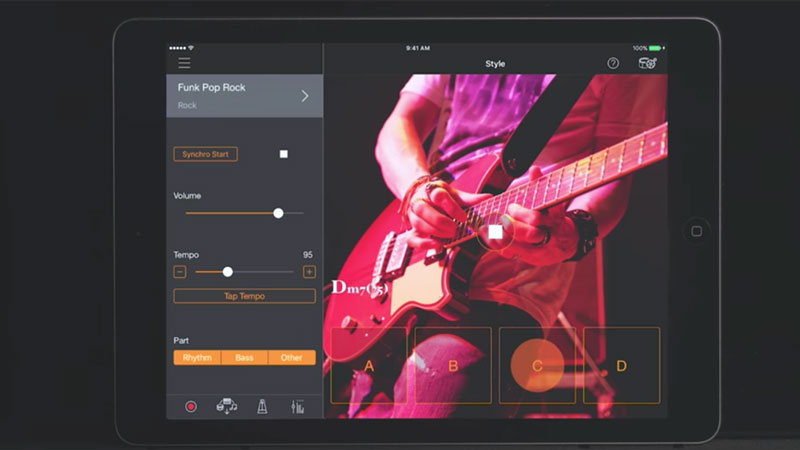 Your personal backing band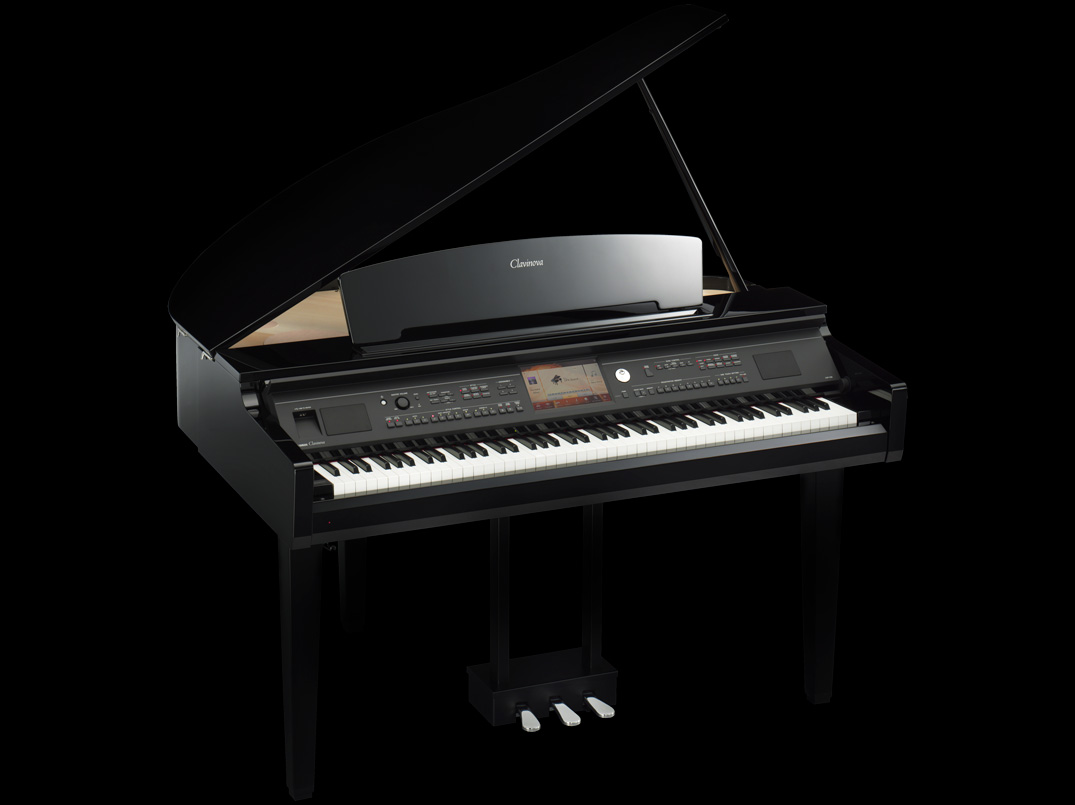 CVP Series
You'll feel the difference from the very first notes you play. Realistic touch and response, paired with the unmistakable tone of the finest concert grand pianos ever made, the Clavinova delivers expressive capabilities and a dynamic range that redefines the standard for digital pianos today.
Broaden your musical horizons
The flagship Clavinova with the most entertaining features available.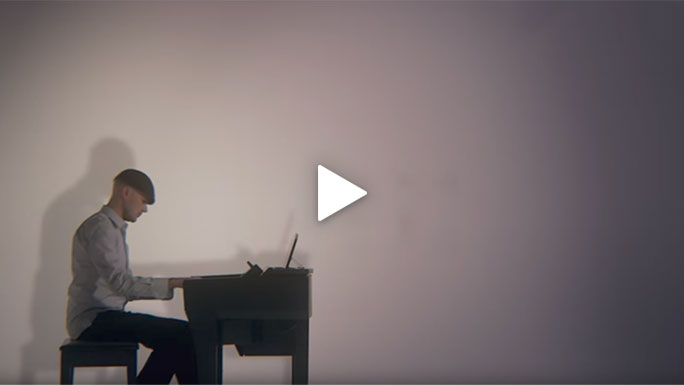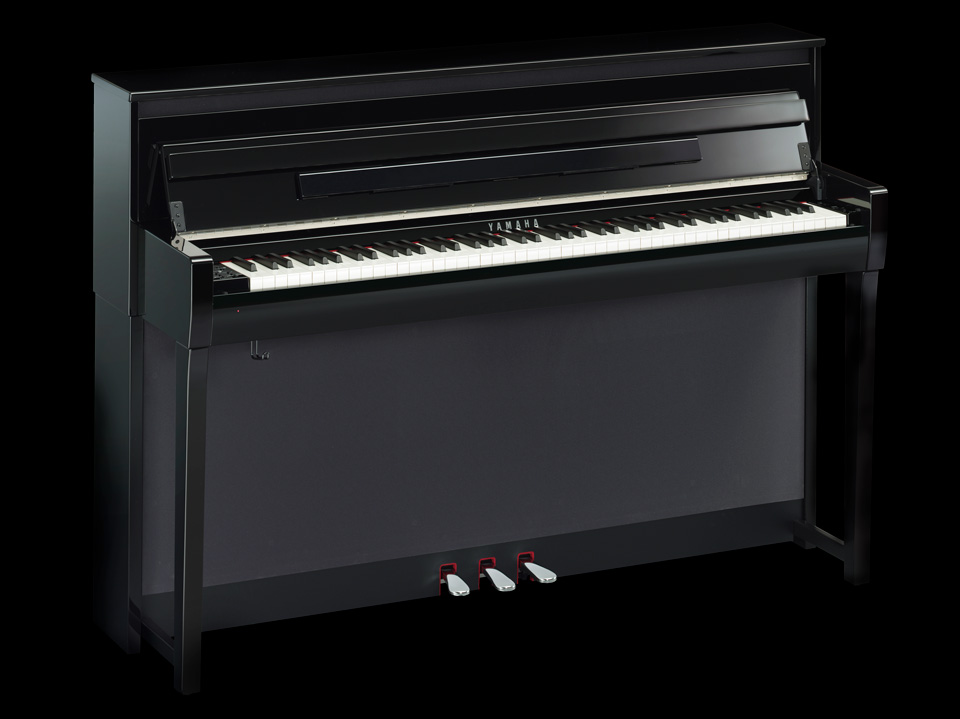 CLP Series
The CLP-685 boasts a GrandTouch Keyboard action that features the individual key counter weights found in a grand piano for unrivaled realism in the resistance and return of each key. You will lose yourself in the sound of the binaurally-sampled CFX, which is a totally immersive headphone experience.
Resonating with the aspiring pianist in you
Grand piano touch and tone for players of all abilities.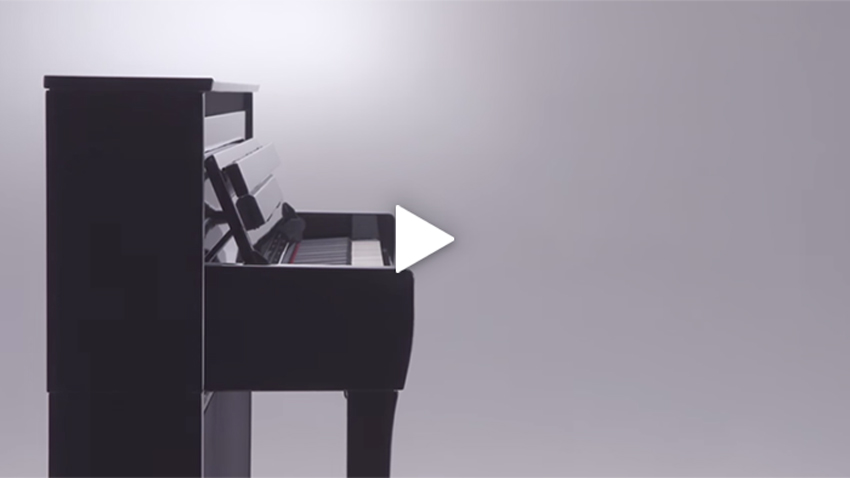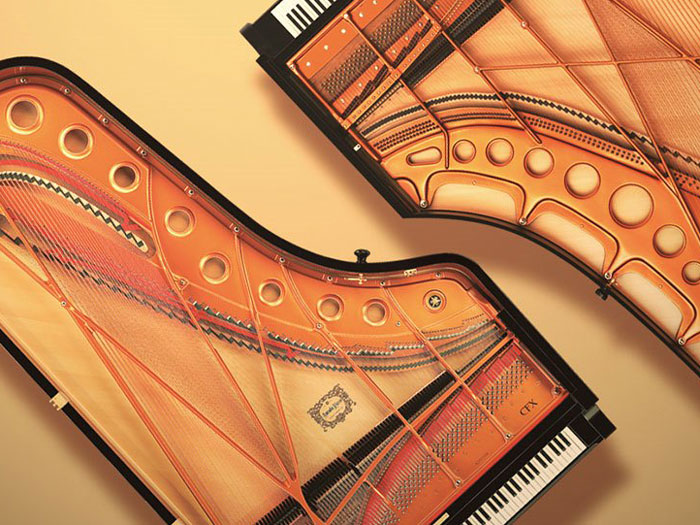 Yamaha CFX & Bösendorfer
Imperial piano samples
Yamaha CFX and Bösendorfer Imperial piano samples bring two of the world's finest and most prominent concert grand pianos to your fingertips.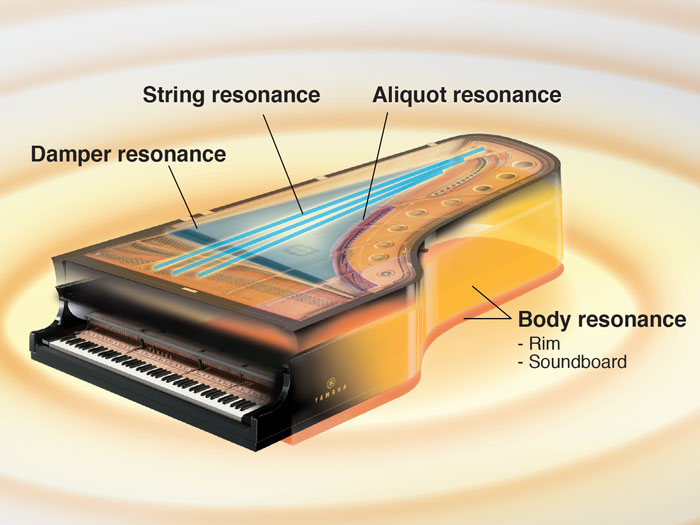 For a sound that truly
resonates with the listener
Virtual Resonance Modeling (VRM) allows for vivid and richly-varied expression to reflect the limitless number of factors that create the sound of a concert grand piano.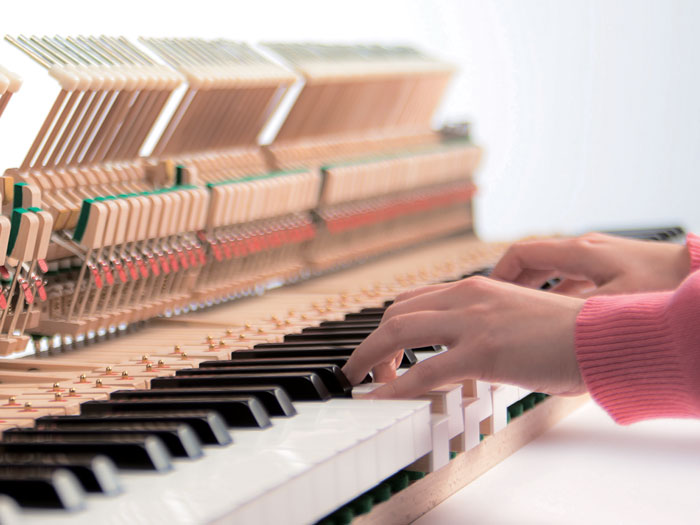 Strike with the perfect balance
Key counterweights are used to adjust key balance, allowing the use of delicate pianissimo from anywhere on the key.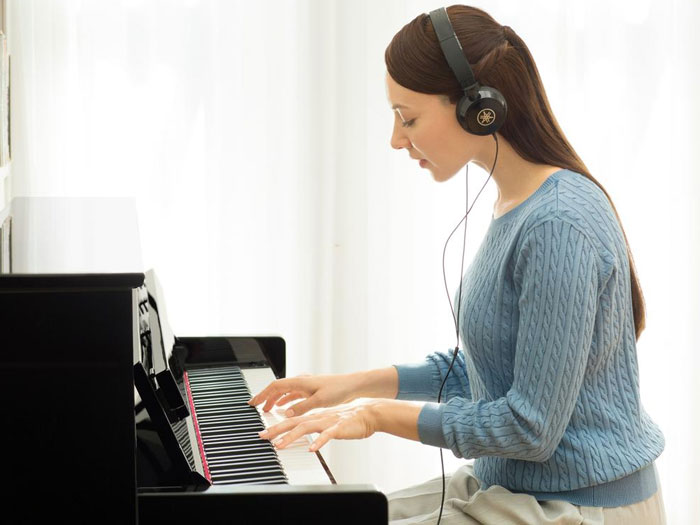 A new kind of headphone experience
Stereophonic Optimizer adjusts the spatial distribution of sound in the listener's headphones, creating the sensation that sound is coming directly from the piano, rather than from the headphones.