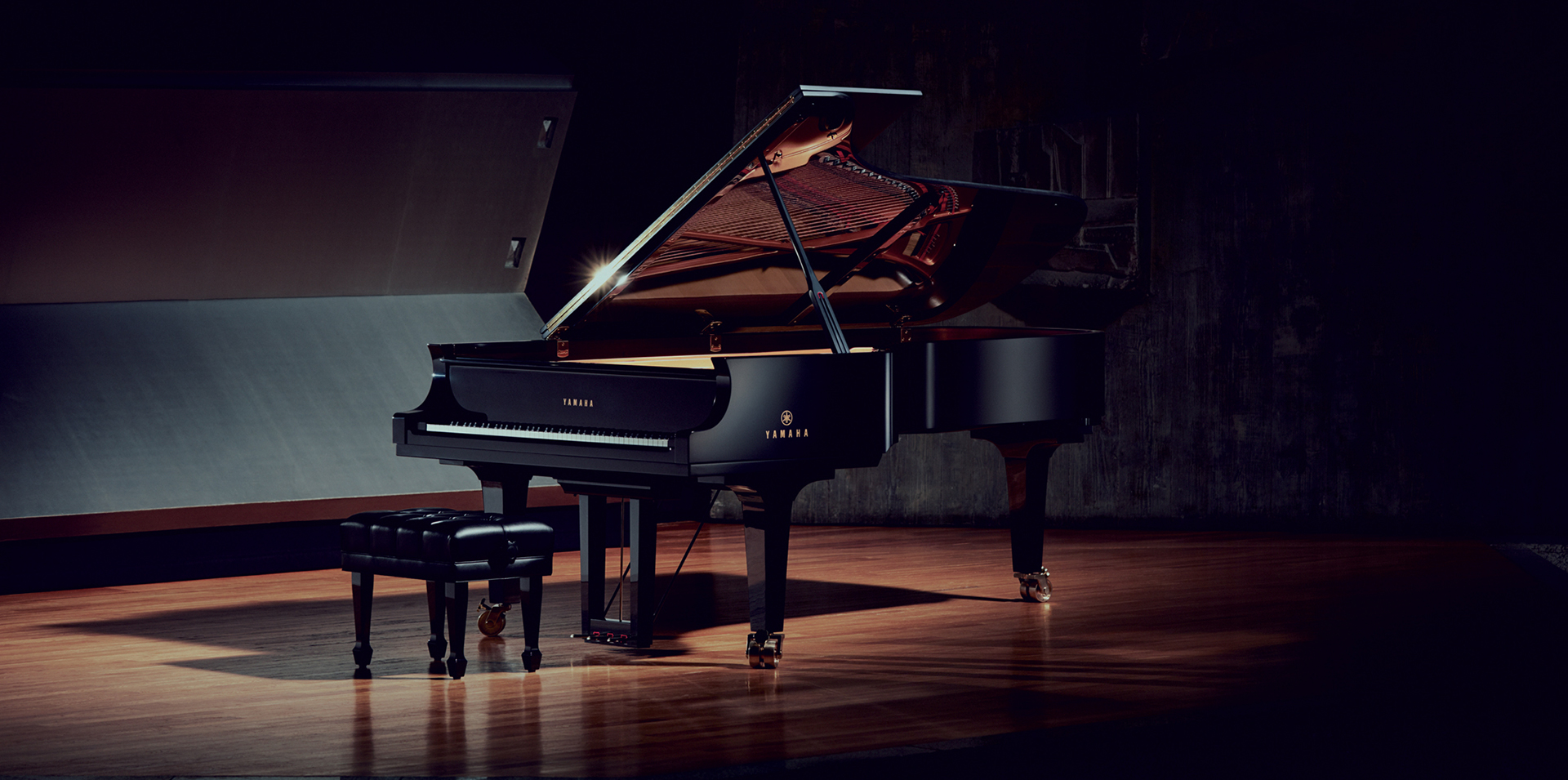 CF Series
Crafted for your moment.
---
How do you create an instrument that leaves no space between what the pianist wants to convey and what they hear? Where every note, subtle color and nuance is expressed as imagined? Where not an ounce of passion is lost in translation from the fingers, to the keys, hammers, soundboard and concert hall filling resonance? And pure sound flows effortlessly from artist to piano to audience? This is the vision of the CFX.
---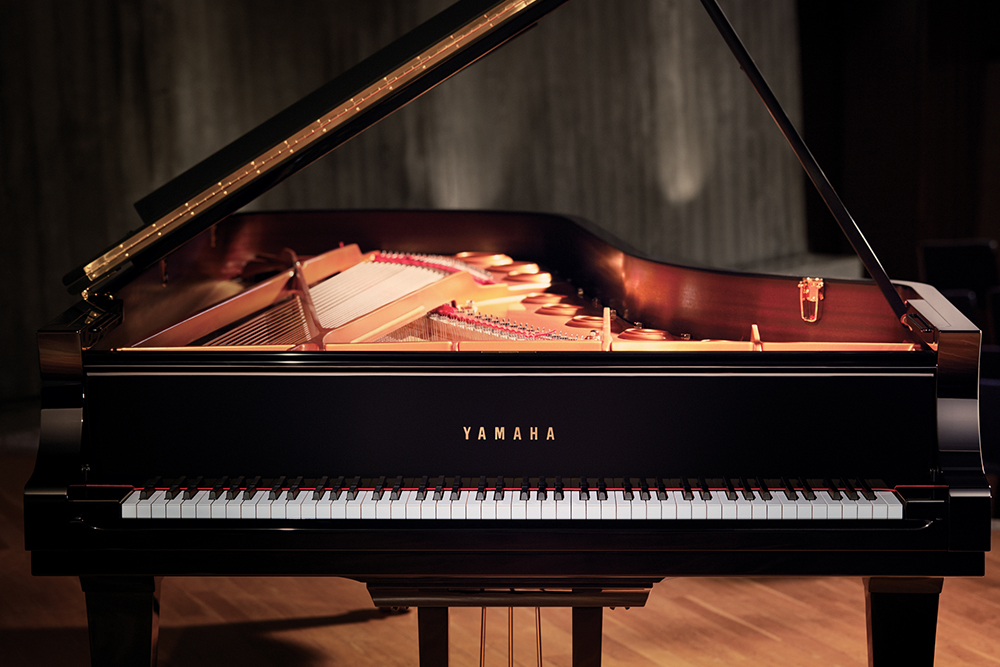 There's a moment every artist lives for. Where the music flows effortlessly. Player and piano in harmony, as one. Reaching this state takes more than practice. It takes a piano that feels like an extension of you. An instrument that lets you express an extraordinary range of emotions with exceptional tone and resonance. Shaped by input from the world's most acclaimed artists. Built by master craftsmen committed to blending the wisdom of the old world with innovations of the new. A piano continuously refined over more than half a century for this moment.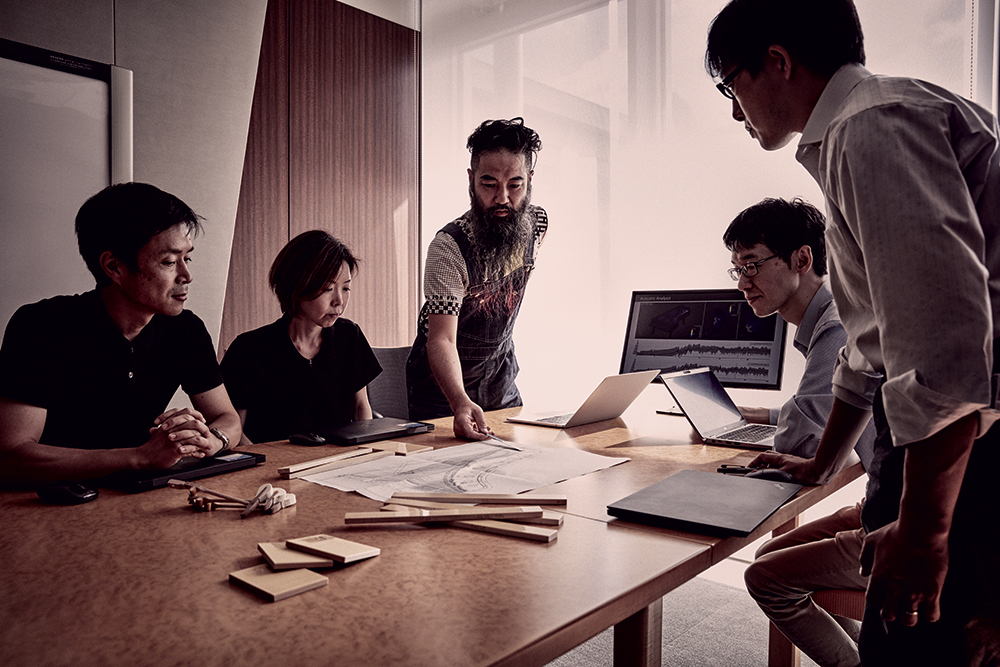 Crafting a concert grand to feel like an extension of you doesn't happen overnight. It takes an entire company devoted to sound for over a century. A company committed to innovations that let artists fully express themselves. While cutting-edge technology can help create an exceptional piano, it can't replace the ears, hands and hearts of the artist. The CFX has been continuously shaped by feedback from the world's most acclaimed pianists. It's not just the concert grand artists dream of. It's the piano they helped bring to life.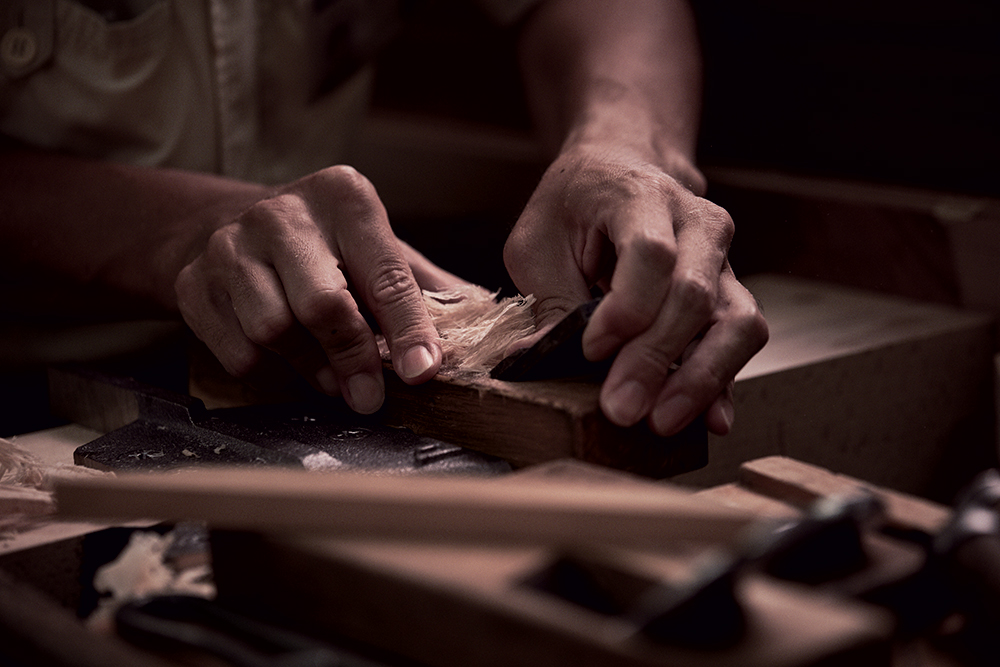 The Yamaha factory in Kakegawa, Japan has earned a reputation as the pinnacle of piano making. But inside a corner of this factory is a place that's even more exceptional. A Concert Piano Workshop where our most skilled craftsmen fashion pianos entirely by hand. Experts who evaluate living, breathing natural materials. Masters that intuitively understand the delicate balance between absolute precision and the human touch. Concert technicians who have voiced and regulated concert grands for the world's most renowned stages. It's the combined efforts of these artisans that create a one-of-a-kind flagship.
Features
---
The hands of our master craftsman shape every step of the piano-making process, from choosing the finest woods, uniting joints, winding strings and voicing and regulating the instrument. The hands, and all the senses, of our master craftsmen are used in every stage to make a better piano. Which is why you sense a human touch every time you sit down to play.

Every part of an instrument matters. But the finest concert grand piano is greater than the sum of its individual parts. Yamaha master craftsmen understand how each part works in harmony to contribute to the character of the entire instrument. This holistic philosophy helps create a piano that lets the artist express every emotion.

Each soundboard is fashioned from the top one percent of European spruce. This strong, lightweight wood is hand selected for its ability to transform string vibrations into beautiful, resonant sound. The shape of the crown has been refined to add a deeper, more resonant mid-bass sound and the width, height and position of the sound ribs has been modified to increase dynamic range.

The top one percent of hand selected beech and mahogany are chosen to give the rim a warm, deep sound quality. State-of-the-art A.R.E. (Acoustic Resonance Enhancement) technology reduces moisture content to give wood an aged character that suppresses damping for clean vibrations. An innovative joint method brings expertly seasoned woods together for smooth, resonant tone.

Every CFX frame is sand casted at our custom frame factory in Iwata, Japan. Yamaha master metalsmiths have spent decades refining innovative designs for their unique ability to support the tension of the strings while resonating beautifully with the soundboard.

The highest quality German felt is hand-selected and individually shaped to impart an exceptional tone and rich palette of sounds with more depth and nuance in each note. To assure the fibers remain in their pristine, natural state, each piece of felt is carefully shaped and bound to the hammer at the optimum temperature using a specialized in-house process. This custom crafted hammer felt is paired with walnut for its natural ability to enhance the overall sound of the instrument.

Our artisans painstakingly wind pure copper by hand to adjust the balance and tension of each bass string to the exacting standards and sound profile of every CF piano. You will hear the attention to detail in every note.

Each CF piano is meticulously voiced, regulated and tuned by master technicians in our Concert Piano Workshop to bring out the nuanced colors, harmonics and resonance from this superb instrument.
CFX

Handcrafted by Yamaha master builders at our Concert Piano Workshop in Kakegawa, Japan
Rims: Mahogany and beech with A.R.E
Soundboard: European Spruce
Soundboard Ribs: European Spruce
Back Posts: 4 – Yezo Spruce
Bridge Construction: One-piece continuous
Frame: Hand-molded, sand casted iron
Tone Collector: Yes
Key Material: Seasoned Sitka Spruce
White Key surfaces: Ivorite™
Black Key surfaces: Ebony
Fallboard: Soft-close
Lid lock: Yes
Pedal: Shift/Sostenuto/Damper with adjustable lyre brace
Caster: Heavy duty double-wheeled solid brass casters with locks
Weight: 1,069 lbs (485 kg)
More info

Colors / Finishes

Polished Ebony

CF6

Handcrafted by Yamaha master builders at our Concert Piano Workshop in Kakegawa, Japan
Rims: Mahogany and hard maple
Soundboard: European Spruce
Soundboard Ribs: European Spruce
Back Posts: 4 – Yezo Spruce
Bridge Construction: Two-piece separated
Frame: Hand molded, sand casted iron
Tone Collector: Yes
Key Material: Seasoned Sitka spruce
White Key surfaces: Ivorite™
Black Key surfaces: Ebony
Fallboard: Soft-close
Lid lock: Yes
Pedal: Shift/Sostenuto/Damper with adjustable lyre brace
Caster: Heavy duty double-wheeled solid brass casters with locks
Weight: 901 lbs (409 kg)
More info

Colors / Finishes

Polished Ebony

CF4

Handcrafted by Yamaha master builders at our Concert Piano Workshop in Kakegawa, Japan
Rims: Mahogany and hard maple
Soundboard: European Spruce
Soundboard Ribs: European Spruce
Back Posts: 4 – Yezo Spruce
Bridge Construction: Two-piece separated
Frame: Hand molded, sand casted iron
Tone Collector: Yes
Key Material: Seasoned Sitka spruce
White Key surfaces: Ivorite™
Black Key surfaces: Ebony
Fallboard: Soft-close
Lid lock: Yes
Pedal: Shift/Sostenuto/Damper with adjustable lyre brace
Caster: Heavy duty double-wheeled solid brass casters with locks
Weight: 806 lbs (366 kg)
More info

Colors / Finishes

Polished Ebony