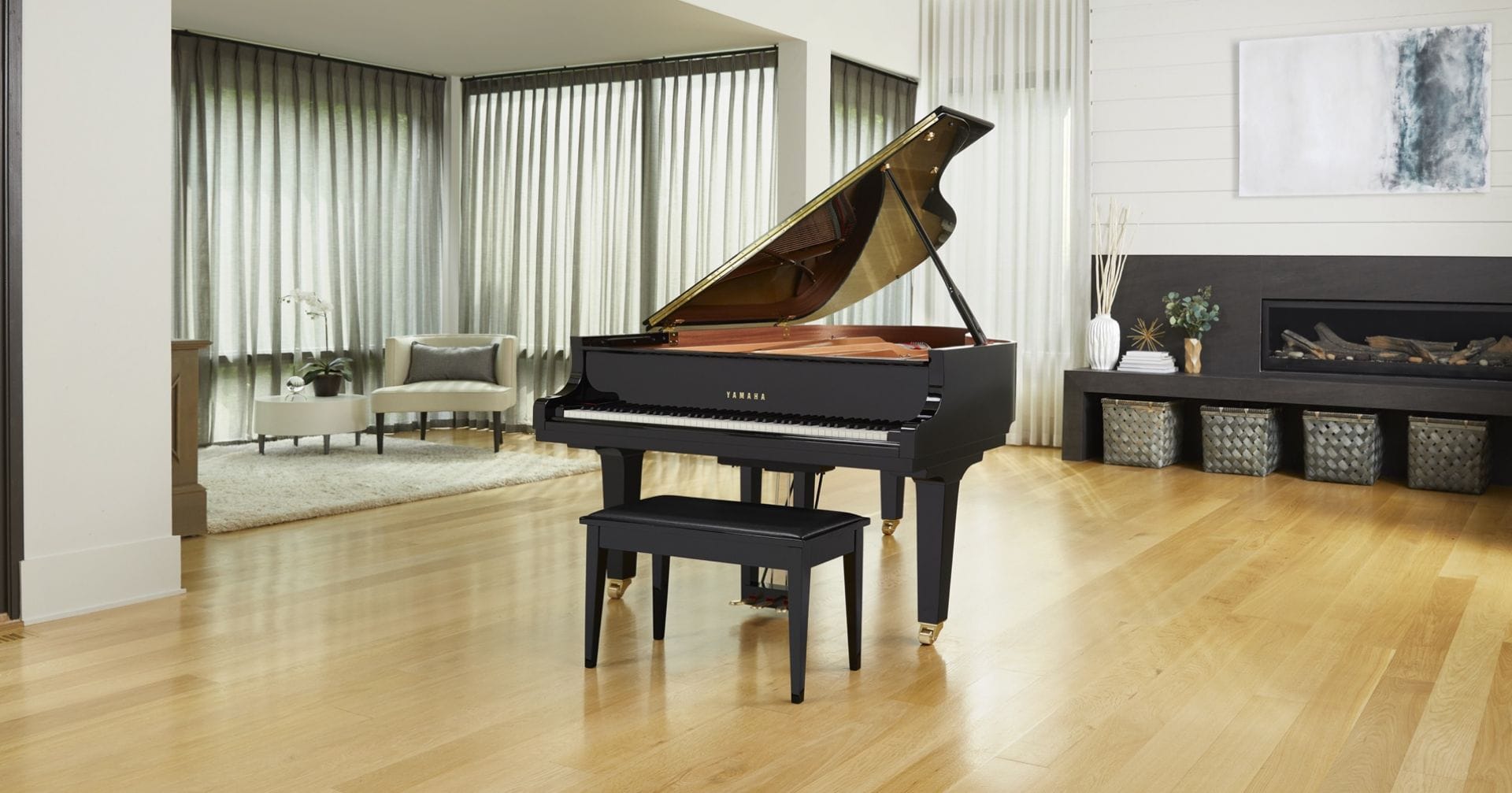 CX SERIES
The most recorded piano in history.
---
Some of the most timeless hits have been recorded on a Yamaha C Series piano. Now this legendary piano has been refined with many of the innovations from our flagship CF. The back posts, soundboard, ribs, strings and hammers have been redesigned for a more delicate attack, rich harmonics, infinite colors and a beautiful resonance capable of long sustained pianissimo tones and nuanced, expressive fortissimo. In the process of refining a legend, the CX has redefined what a grand piano could be.
---
Features
---
CX pianos have been redesigned with many of the innovations of our flagship CFX to give artists a more versatile tonal palette while still maintaining the bright, percussive sound that has helped make C series pianos the most recorded in history.

The soundboard of the CX takes its cues from our flagship CFX. The finest spruce from our Kitami Mill in Hokkaido, Japan is delicately shaped by our craftsmen to create the iconic CX series sound.

Like our flagship CFX, the back posts of the CX are crafted from the finest spruce and made thicker and more substantial to support the most powerful fortissimo.

Yamaha was the first company to use an advanced Vacuum Shield Mold casting technology called V-Pro to create a stronger, lighter, more durable frame worthy of the grandest grand piano. Every CX frame is built to our exacting specifications at our Iwata Forge in Japan.

We took everything we learned from our flagship CFX and reinvented the hammers to create the iconic sound of the CX with even more range of tonal colors and nuance.

Yamaha artisans wind each bass string to work in harmony with the hammers, soundboard and every part of this exceptional instrument.

CX pianos are expertly voiced and regulated by master technicians in Kakegawa, Japan to express every nuance.